Castello Il Palagio, today a wedding venue in Chianti region of Tuscany, is very ancient: it supposedly dates back to 1252 but we have reason to think that it is much older. In the area there are Etruscan and then Roman settlements.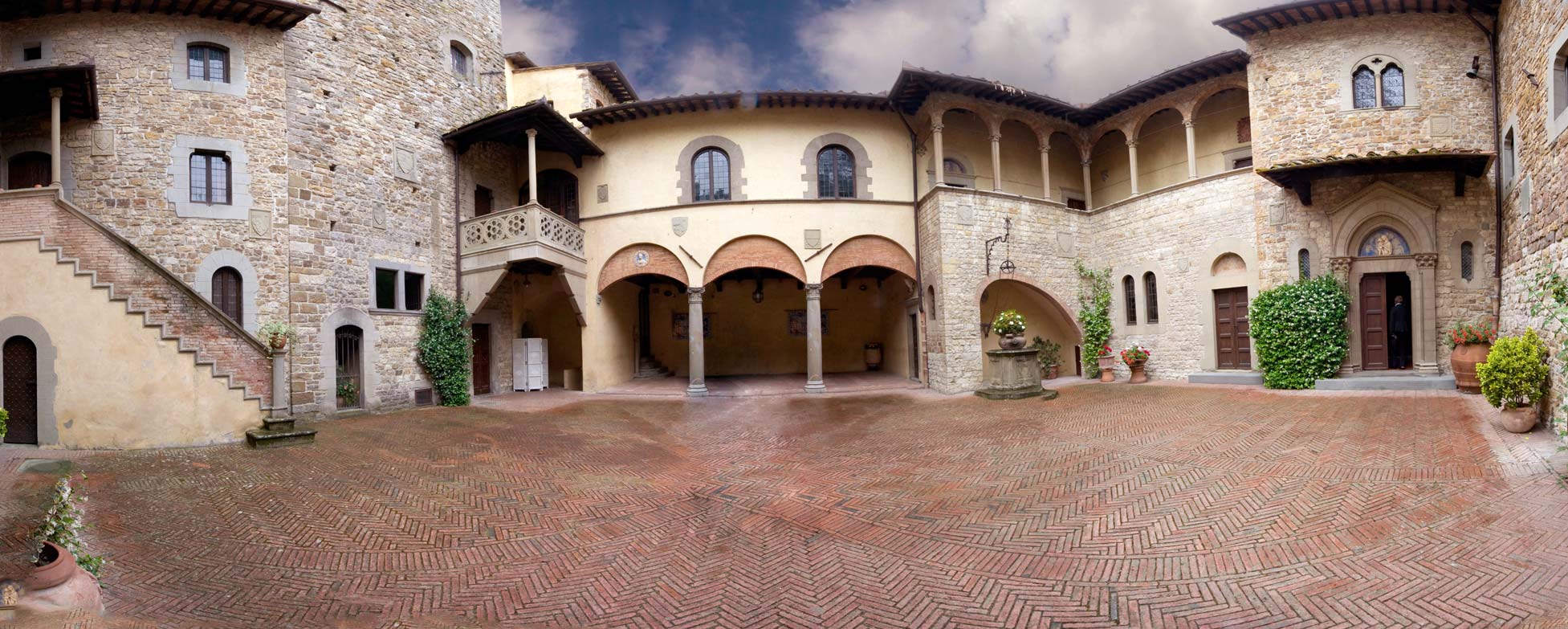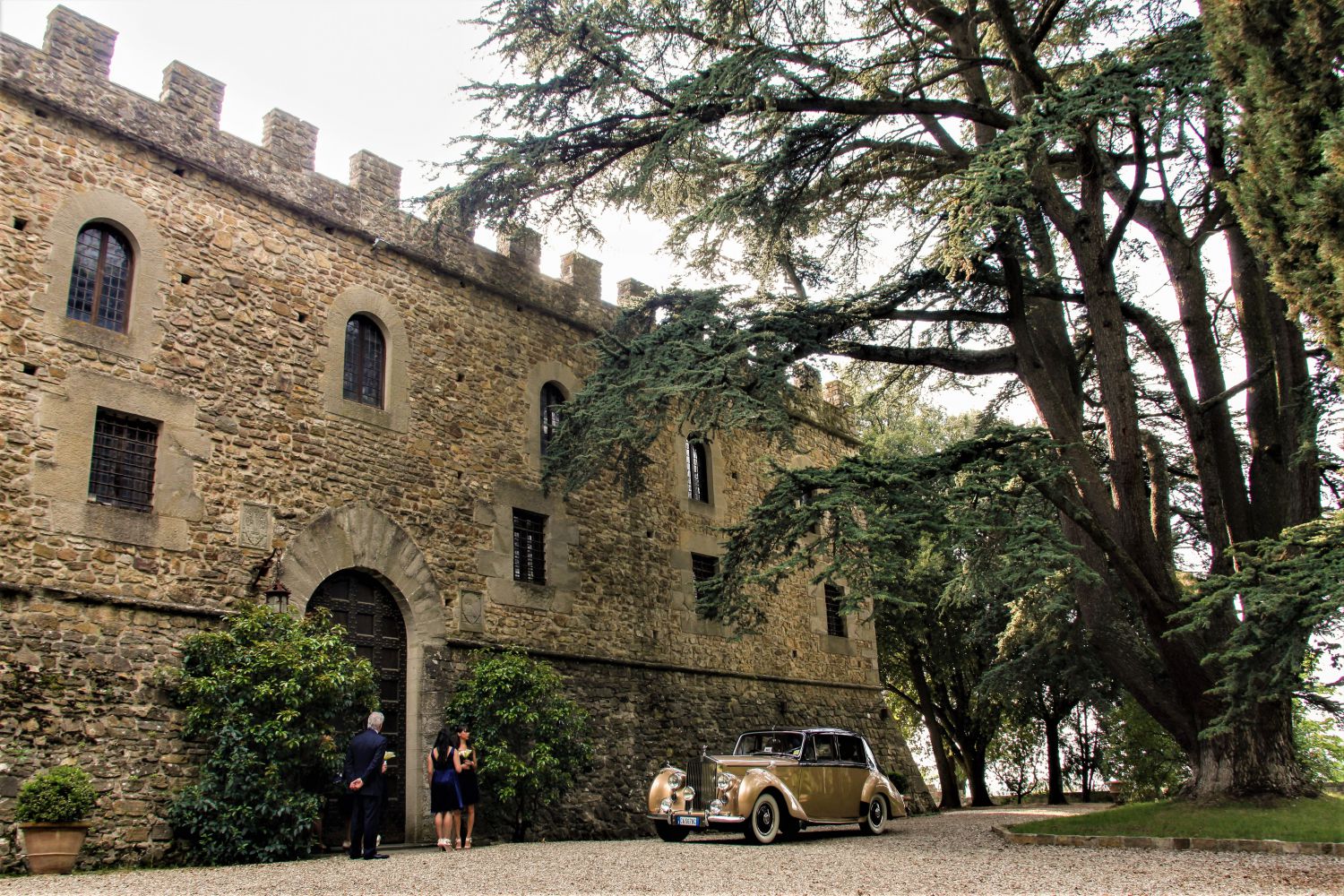 Thanks to its position, located on the fortified line that runs from San Casciano to St. Andrea a Fabbrica, and size, Castello Il Palagio has survived and protected people from many incursions over the centuries. It indeed was very important in the defence of the territory, with its thick fortified walls and the high tower - the keep - has also withstood the test of time in spite of other more recent buildings.
In the 1320 Tuscany medieval Castello Il Palagio was enlarged to almost double its starting size, and it was actually much bigger than it is to this day. This strengthened its position as a defence castle in the area and became a good point for offensive actions.
Castello Il Palagio was a Florentine's Republic stronghold for over two centuries and after the Medici family gained again control over Florence in 1530, it was given to the Canigiani family (1563) . In the 17th century was bought by the Miniati di Dino family who transformed it into a mansion and decorated it with the finest art pieces. It was then that this Tuscan castle begun to acquire its final looks and aura, to become the wedding venue that we can admire today.
Right at that time, magnificent trees were placed around the walls and the garden became bigger, until they reached their peak beauty in the 17th and 18th centuries.